become a royal mess
Get filthy dirty!

No matter if you're a little kid or a big kid, our events focus on family friendly obstacle courses. You and the kids will have a blast.
about mud kings
Mud Kings would like to introduce the Lil' Mudders.
Mud Kings represent a dirty muddy way of life that brings fun to the concept of healthy living. Promoting health and fitness and team building is our goal. We do this through a 3K obstacle course for our Lil' Mudders, with a course filled with a whole lot of mud and fun. If you're a person that likes to compete and get dirty doing it, then you are a Mud King. Mud Kings offers an obstacle course like no other. Expect to be filthy dirty early in the race and get even dirtier throughout the course. The Lil' Mudders is a family event for all ages that teaches teamwork and camaraderie early on on the life of your Lil' Mudders. The children may arrive as Lil' Mudders but they all leave as Mud Kings.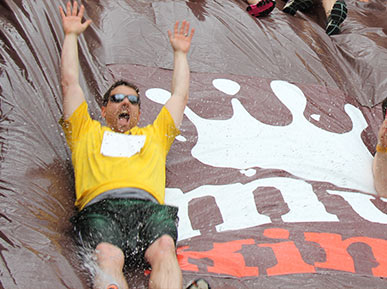 Enjoy the sounds of local music and food at the finish line. Make sure you stretch out because you will be climbing, crawling, jumping and of course getting dirty while doing it.
so, come join us and become a mud king or a lil' mudder
about lil' mudders
Lil' Mudders is unique in its own way.
The Mud Kings is the only organization to offer a family friendly run for the younger enthusiastic participants in this fashion. It's muddy, messy and completely family oriented. The Lil' Mudders get to work together to conquer the obstacles in this 3 K course and grow their team building skills. With Lil' Mudders we are joining the fight against childhood obesity. Families can also work together to defeat the challenges and overcome the obstacles. While providing a great obstacle course for our Lil' Mudders is our goal, safety is still our top priority. It's an exciting bonding experience with your family and friends. Complete the Little Mudders and grow to take your spot on the throne and become a Mud King.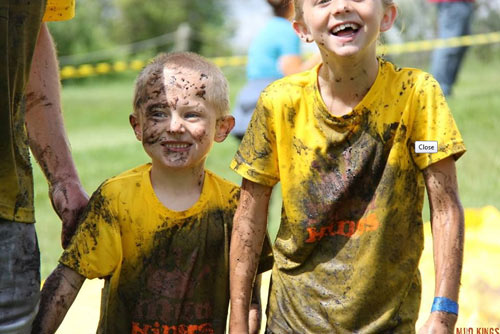 individual

Individual: $65

group

$55 per person for groups of 5 or more (if less than 5 then $65 per adult)